PASSED: Partagas Book Signing with Author Amir Saarony
We are very pleased to announce that we are hosting a book signing with author Amir Saarony; the author of "Partagas: el libro/the book"
Amir Saarony is the author of "Partagas: el libro/the book". Mister Saarony will be our guest for three days on may 8th, 9th and 10th. Mister Saarony will be happy to answer all of your questions about the book and will be pleased to sign your copy afterwards. "Partagas: the book" is for sale at our shop.
About the Book
"Partagas: the book" is a biography of the cigar brand Partagás written by Amir Saarony. Research for the book took three years of work by experts from all over the world.
The book contains many images and documents from the collections of the National Library of Cuba, The National Archives of Cuba, Partagás Archives, The Museum of Tobacco in Havana and private and public collections from all over the world.
A collaboration with researchers, historians, collectors and writers from Cuba and abroad took place.  The book will be an entertaining read to anyone who is interested in cigars, Cuba or history.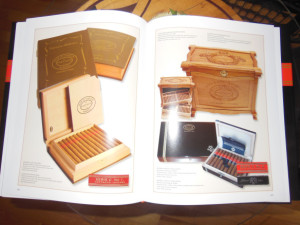 From 11AM-6PM on may 8th, 9th and 10th at Casa Del Habano Antwerp
If you wish to attend this event, please send an e-mail to info@casadelhabano-antwerp.be